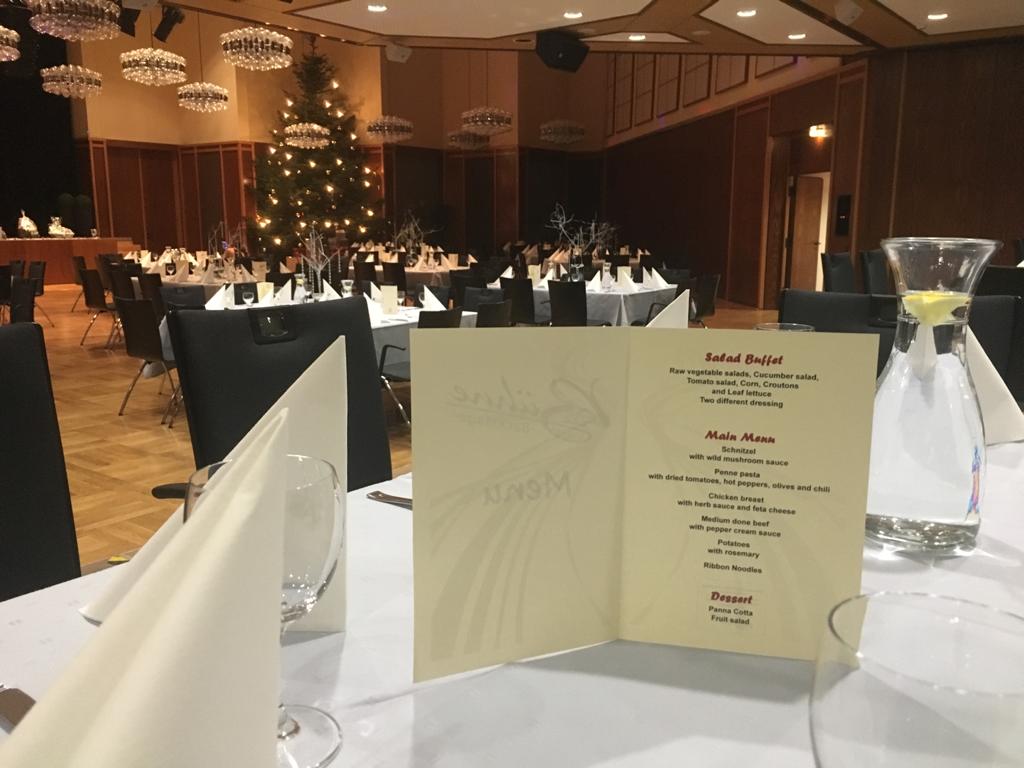 Your christmas party in the
Congress Center Ramstein
Would you like to hold a Christmas party? Regardless of whether in a private or business setting, whether 20 or 150 people, we are your ideal contact.
We offer you the right space for almost any size.
You have the choice between different buffet or menu suggestions, but you can of course design them according to your own wishes.
You can find an overview of our different rooms on this website
Contact person for your Christmas party
Do you have any questions, would you like to make an appointment or would you like an on-site inspection?
Please do not hesitate to contact us.
Ms. Stein will be happy to advise you!
Tel .: 06371 / 592-215