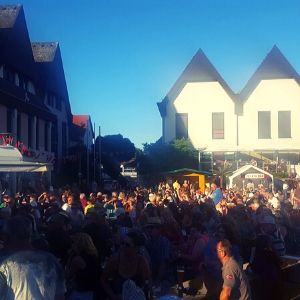 The Ramstein Summer Nights take place during the Rheinland-Pfalz summer vacation annually.
Every Friday live music, food and beverages are offered in the city center of Ramstein. The evenings always have a certain country as a theme. Every week, traditional music, wine, cocktails and food of the respective country provide a varied program. In this way, we create a little bit of summer feeling and vacation mood in Ramstein every year! Some countries you can look forward to, are for example Spain, France, Italy, Ireland and many more. A limited number of beer tent sets are available, but cannot be reserved in advance! Admission is free.
Here you will find the new dates as soon as they are published!