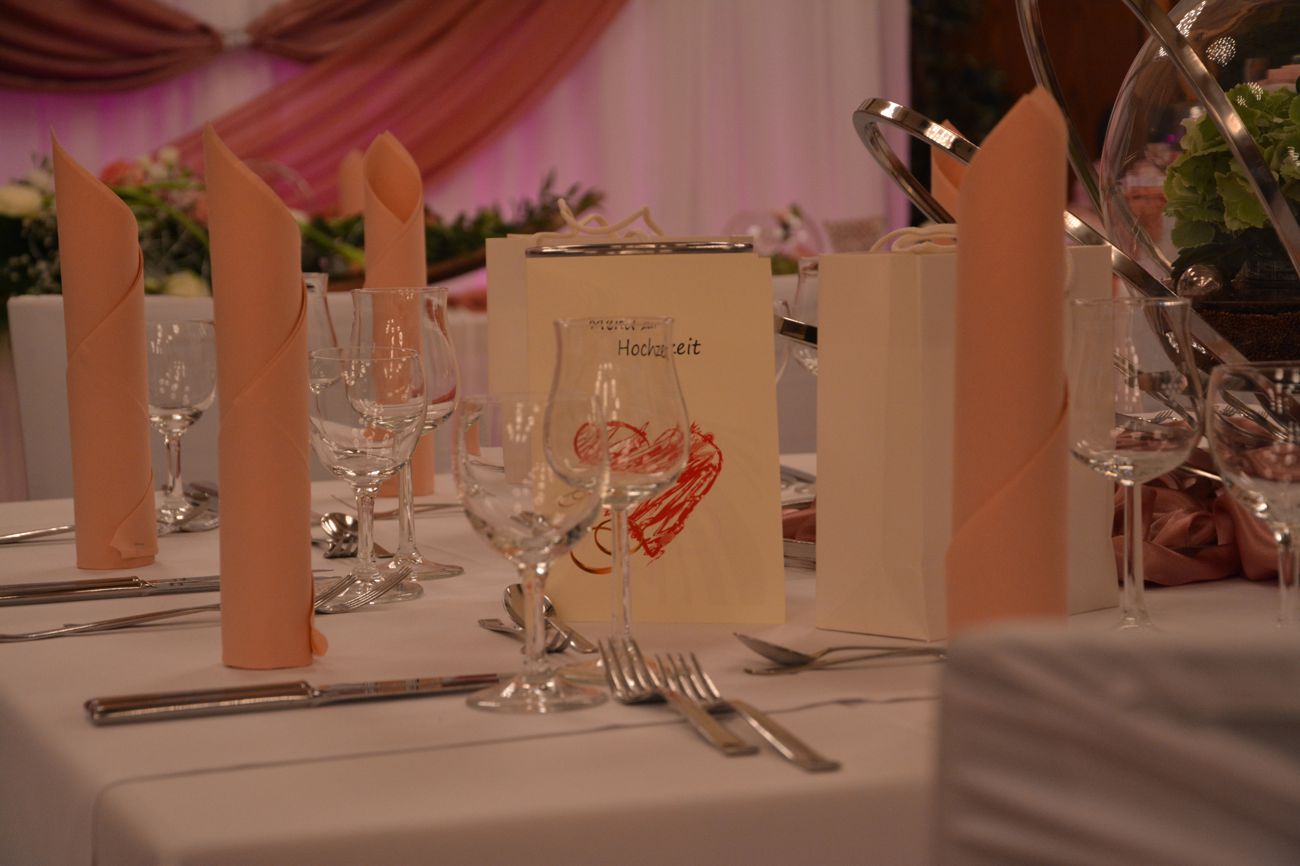 Are you looking for the right wedding location to get married? You have found your perfect contact in us. Our premises offer space for almost any size. No matter if 50 people or 300.
Our rooms can be combined with one another in different ways, but can also be used individually.
The registry office and local churches are in the immediate vicinity and there is also plenty of parking space available.
Our in-house restaurant Die Bühne – Backstage provides the appropriate catering and decoration for your wedding so that you don't have to worry about anything yourself. Champagne reception, various finger food offers, menu or buffet options, various beverage packages – everything can be adapted to your wishes!
Our services for you at a glance
All prices quoted here include 19% VAT
Contact person for your wedding
Do you have any questions, would you like to make an appointment or would you like an on-site inspection?
Please do not hesitate to contact us.
Ms. Stein will be happy to advise you!
Tel .: 06371 / 592-215