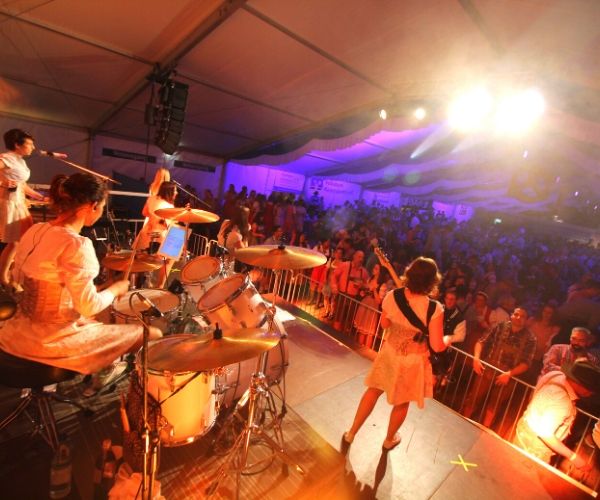 The Ramstein Oktoberfest has been held every year since 2008. Always on the fourth weekend in October it is time for good mood and party inside the big beer tent in the city center of Ramstein.
Friday and Saturday evening are subject to a charge. Tickets for seats and standing places can always be purchased from May. In addition to live music and food, there is a large bar attached to the tent.
On Sunday, the tent is open also during the day with free admission. At the same time, the big Wendelinus Market takes place. Stroll through the city and stop by!
Unfortunately, the Oktoberfest had to be canceled in 2020 due to COVID-19 measures.
New dates for the Summer Night can be found here as soon as they are online