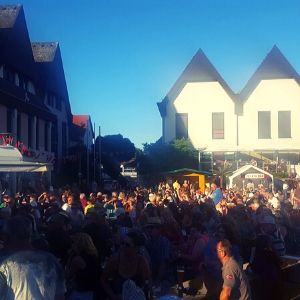 The Ramstein Summer Nights take place every year during the Rhineland-Palatinate summer vacation.
Every Friday live music, food and beverages are offered in the city center of Ramstein. The evenings always have a certain country as a theme. Music, wine, cocktails and food are adapted to the respective country every week and variety is given to the program.
So every year we bring a bit of summer and vacation mood to Ramstein!
Some countries you can look forward to are for example Spain, France, Italy, Ireland, and many more.
Admission is free. A limited number of beer tent sets are available, but cannot be reserved in advance!
Unfortunately, the Ramstein Summer Nights had to be canceled in 2020 due to COVID-19 measures.
The event is scheduled to take place again next year. The period is planned from 14 July to 28 August 2021.
New dates for the Summer Night can be found here as soon as they are online